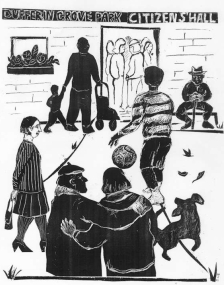 Recreation Service Plan consultations:
The questions:
1. Barriers to equitable recreation opportunities across the city
2. currently available mix of programs
3. How to engage people who don't use rec programs now
4. "How can PFR help to strengthen communities and who can we partner with?"
5. How can PFR find and keep volunteers?
6. Other comments?
RECREATION SERVICE PLAN: FIRST SESSION
Comments on RSP survey May 2011
RECREATION SERVICE PLAN: SECOND SESSION
Recreation Service Plan: third session
Recreation Service Plan: fourth session
What the City showed KPMG for their Core Service Report
Core Service Review Consultations
Core Service review: North York session
The Star: by- Daniel Dale Hey Toronto: How would you come up with $774 million?, May 27, 2011.