RAINBOW SENIORS SUPPORT (NORTH YORK)
416-733-7691
811-6021 Yonge St, Toronto Ontario, M2M 3W2
Rainbow Seniors Support (North York) is a non-profit, income tax exempt corporation, incorporated under the laws of Ontairo in 1996. It has been registered as a Canadian Charitable Organization dedicated to improve the quality of life of senior citizens, age 55 and over. It provides help and assistance to homeless seniors and provides support to shelters. It also offers recreational programs to seniors who are physically frail, mentally challenged and/or financially disadvantaged.
It maintains liaisons with other seniors oriented organizations and community groups in developing programs to improve the quality of life of the homelss and other underprivileged seniors. It also promotes awareness and prevention of elder abuse.
Rathnally Area Residents Association
Stephen Benjamin
Very little information on this association - only mentioned in the link below.
http://www.toronto.ca/legdocs/1998/agendas/council/cc/cc980513/to5rpt/cl013.htm
RESEED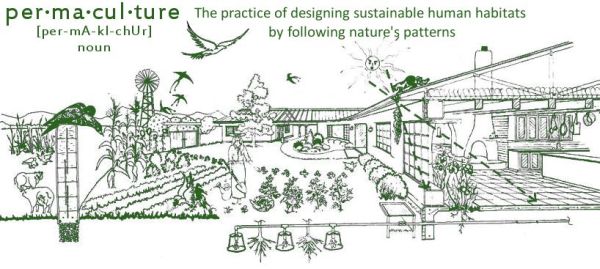 Illustration of permaculture and urban farming
2010 will mark year #4 of an effort to transform Kensingotn Market, in the Heart of Toronto's Chinatown, into a diverse and productive urban farmland. The goal of our project is to foster community efforst to reclaim and reshape our neighbourhoods through gardening, land reclamation and land management. The ultimate goal, however, is food security via growing and harvesting a diverse variety of food-bearing organic seed stocks, we as a community, are manifesting the tools needed to generate large amounts of food in an urban environment.
We are in the process of transforming derelict and available spaces into full-functioning, botanically diverse food gardens. To this point, there has been no limit to what or where we have grown food, and the project is taking shape by changing the ways people interact with Kensington Market, a cityspace with a high volume of pedestrian traffic.
In 2010 we plan to expand, by three times, the amount of land we cover with diverse food crops, as well as initiate a program to clone fifteen types of food bearing trees and vines already growing locally, for replanting in public and private spaces over the next five years. We are teaming with local restaurants and businesses and intend to have the food bearing gardens become points of interest for a walking tour of the area, cross-promoting our neighbours and friends.
All of this is an effort to create a system of knowledge, both formal and informal, on how we as people can feed ourselves with a strong variety of healthy alternatives to low-nutrient factory food and GMO-terminated seed supplies.
RINA GREER (TORONTO SCULPTURE GARDEN)
RINA GREER (TORONTO SCULPTURE GARDEN), RINA GREER (TORONTO SCULPTURE GARDEN)
416-515-9658
115 King St East, Toronto Ontario
Directed by Rina Greer, the Toronto Sculpture Garden has been the site of innovative contemporary sculpture installations since 1981. This small, urban park in the downtown core serves as a testing ground for visual artists to experiment with public space and to address issues of architectural scale, materials and context. It has given some artists their first opportunity to work out-of-doors, to experiment with the challenges of siting work within an urban environment and it has provided them with critical experience for future public art projects.
Lcoated at 115 King St East, near Church Street and opposite St. James' Cathedral, the Garden is both a civic and a private initiative. It is a unique partnership between the City of Toronto, which owns and operates it as a city park, and the Louis L. Odette family, who created a non-profit foundation to fund the exhibitions. The City of Toronto has been an active participant in the partnership with Mayors David Crombie and John Sewell having played a significant role in the development of this special city park with privately funded art exhibitions.
The Garden was designed by what was then the City of Toronto's Civic Design Group, a Division of the Department of Planning and Development. A waterfall provides ambient sound and muffles vehicular noise in summer, benches and a low brick retaining wall provide casual seating, and night lighting provides for nearly eighteen hours of public viewing. A wrought iron fence designed by Angelo Garro defines the space and provides security for the works. Once the Garden was designed, the former parking lot became a city park and jurisdiction for its maintenance was transferred to the Department of Parks and Recreation.
RIVEDALE FARM ADVISORY COUNCIL (FRIENDS OF RIVERDALE FARM)
Friends of Riverdale Farm, Friends of Riverdale Farm
416-392-6794
farm@toronto.ca
201 Winchester St, Toronto Ontario
In April 2001, an enthusiastic and energetic group, who called themselves the Friends of Riverdale Farm, recognized the need to enhance the ambiance of the City-operated Riverdale Farm. FRF was incorporated in November 2001 and in a short time of its establishment, working in partnership with Toronto parks and Recreation, and alongside the Farm Advisory Committee, has significantly enhanced the experience visiting Riverdale Farm, as well as contributed to the programs and services to visitors.
Farm Amenities include the farm, scenic pathways, Simpson House, Residence and Meeting House. The Riverdale Farmers' Market is at Riverdale Park West (in front of the Farm) every Tuesday, rain or shine 3pm to 7pm during the growing season (May to October).
There is a seasonal (July and August) wading pool in Riverdale Park West and a lovely outdoor pool in Riverdale Park East.
Unique gifts for all ages and budget at The Shop at the Farm in Simpson House. Hours: 10am to 4pm
RIVERDALE PARK WEST FRIENDS
RODING COMMUNITY CENTRE
416-395-7964
600 Roding St, Toronto Ontairo, M3M 2A5
Roding Community Centre is located in the Keele and Wilson area. The centre is on the north side of Roding Park and is home to many community groups and a very popular after school program.
The Centre's facilities include a gymnasium, indoor dry pad, indoor rink, outdoor pool, and eight multipurpose rooms. Drop-in swimming programs are available, as well as registered programs in arts, fitness, skating, youth leadership, sports, swimming, general interest, and children's camps.
The nearby Roding Park includes a ball diamond and playground.
RONCESVALLES VILLAGE BIA
416-537-2701
info@roncesvallesvillage.ca

233-412 Roncesvalles Ave, Toronto Ontario, M6R 2N2
The Roncesvalles Village BIA is managed by an elected Board of Management of eighteen volunteers, plus the local Councillor, plus community representatives. The BIA allows local business people and property owners to join together to:
improve, beautify and decorate the streets and buildings within the BIA
promote the area as a business and shopping area
recruit new businesses
host special events
Roncesvale Macdonnel Residents Association
Roncesvale Macdonnel Residents Association
The Roncesvalles-Macdonell Residents' Association (RMRA) is made up of local residents committed to making our neighbourhood a better community in which to live, work, and play.
Established in 1973 and active ever since, the RMRA is non-political, non-partisan, and exists to promote the welfare of the community.
Recent Activities and Accomplishments:
-Leading the campaign to have a new Community Recreation Centre built adjacent to Sorauren Park on Wabash Avenue. Site remediation is underway and plans are being formulated for its development. For more information and regular updates, go to www.buildwabashnow.org.
-Spearheading the Western Toronto RailPath initiative to convert old railway lines into a green belt "for pedestrians and cyclists" running through our neighbourhood and into the downtown core of the city.
-Community input into the traffic and parking issues through a neighbourhood committee struck to assess and make recommendations.
-Many more accomplishments to be found here http://www.rmra-to.org/raa.html.
ROSEDALE RATEPAYERS ASSOCIATION
ROSEDALE RATEPAYERS ASSOCIATION
info@southrosedale.org South Rosedale Ratepayers' Association, P.O. Box 75120, 20 Bloor St East, Toronto Onrario, M4W 3T3 Psmith1@northrosedale.ca
The South Rosedale Ratepayers Assocation is one of Canada's oldest ratepayer groups and certainly one of the most active and influential. Formally incorporated in 1931, the Association is committed to providing South Rosedale's residents with a strong voice relative to the area's unique position as one of Toronto's most desirable residential communities. The Assocation Board and dedicated volunteers remain pro-active in functional areas which impact South Rosedale including: Green space such as trees, parks and ravines; both commercial and residential development and the resulting Committee of Adjustment and Ontario Municipal Board hearings; policing and neighbourhood security issues; roads and traffic, and heritage matters as they relate to South Rosedale being a designated Heritage District.
The mission of the SRRA, supported through its board of directors, is centred around "identifying, advocating and acting on neighbourhood concerns in order to enhance South Rosedale." Board members serve the community according to the guidelines set out in the Association's Constitution and By-Law. These documents govern the Board's actions and set out in principle the goals of the Association. They are reviewed periodically and revised as required.
Initiatives:
SRRA is active on many issues that may affect our neighbourhood. These include development issues especially those with heritage implications, a continued focus on urban forestry related to South Rosedale's tree canopy, political elections and politicians' positions, and attention to neighbourhood security, among several others.
ROSEDALE-SUMMERHILL BIA
info@rosedalemainstreet.ca
1256 Yonge St, Lower Level, Toronto Ontario, M4T 1W5
Rosedale Main Street runs along Yonge Street from Woodlawn Avenue to Cresent Road. The area can be accessed by car, on foot and via two subway stops (Summerhill and Rosedale stations on the Yonge line).
Events organized by the Rosedale-Summerhill BIA include the annual winter Cavalcade of Lights and the Halloween Harvest Festival.
ROSEHILL PARK DOG OWNERS ASSOCATION
ROSEHILL PARK DOG OWNERS ASSOCATION
The Rosehill Reservoir Park is located east of Yonge Street and south of St. Clair Avenue in Toronto, Ontario. The upper portion of the Rosehill Reservoir Park includes a waterfall, reflecting pools, a fountain, washrooms and a fenced garden area. The lower portion of the park features a children's playground and a foot path which is used by walkers, joggers, and cyclists. The north-east corner of this path leads to the David A. Balfour Park, a nature trail which winds through the Vale of Avoca Ravine.
Currently, both the Rosehill and David A. Balfour Parks are on-leash parks. The Rosehill Park Dog Owners Association is seeking an adjustment to this policy, by obtaining community approval for off-leash hours for a portion of the top of the Rosehill Reservoir Park.
The Association:
After months of meetings and consultation, the Rosehill park Dog Owners Association was officially formed on November 16, 2005. The Association Members are local residents who are concerned that our needs, as dog owners, are not currently being met by the policy in place at the park. As residents of the area who use the park daily, we feel that it is our right to be accommodated by the City in our desire to responsibly walk our dogs off-leash. The Association was formed with this goal in mind.
Our Mandate:
To obtain off-leash hours for a portion of the top of the Rosehill Reservoir park.
RYERSON UNIVERSITY DEPARTMENT OF ARCHITECTURAL SCIENCE
RYERSON UNIVERSITY DEPARTMENT OF ARCHITECTURAL SCIENCE
http://www.ryerson.ca/undergraduate/admission/programs/arch.html
Carrot City is a traveling exhibit that shows how the design of buildings and towns is enabling the production of food in the city. It explores the relationship of design and urban food systems as well as the impact that agricultural issues have on the creation of urban space and buildings as society addresses the issues of a more sustainable pattern of living. The focus is on how the increasing interest in growing food within the city, supplying food locally, and food security in general, is changing urban design and built form. Carrot City showcases projects in Toronto and other Canadian and American cities, as well as relevant international examples from around the world. The exhibition contains a mix of projects that were recently completed or are currently under way, and visionary, speculative design proposals by both professional designers and students, which illustrate the potential for design that responds to food issues.
This traveling exhibition was first mounted from February to April 2009 at the Design Exchange in Toronto, and has since been shown in New York City and Providence in the US; it will be shown for the first time outside North America when it travels to Casablance, Morocco, in April 2011. A major website (http://www.carrotcity.org) containing the materials from the exhibit and other relevant content has been set up, and a book based on this initiative is in preparation, with publication by Monacelli Press planned for late September 2011.
The curators of the Carrot City exhibit are:
Dr. Mark Gorgolewski, Professor in the Department of Architectural Science, Ryerson University and Director of Canada Green Building Council
Dr. June Komisar, Associate Professor of the Department of Architectural Science, Ryerson University, and a member of the Toronto Food Policy Council
Dr. Joe Nasr, Associate of the Centre for Studies in Food Security, Ryerson University, and Co-coorindator of MetroAg – Alliance for Urban Agriculture
---
S
SCARBOROUGH SUPPORT SERVICES FOR THE ELDERLY INC.
416-750-9885
info@ssse.ca
1045 McNicoll Ave, Scarborough Ontario, M1W 3W6
Scarborough Support Services is a non-profit charitable organization that has been offering support services to seniors and disabled adults in the Scarborough area since 1976. Our programs and services help improve the quality of life for serniors and disabled adults by helping them maintain healthy lifestyles, enabling them to stay in their own community. We have over 180 staff, over 500 volunteers and a community Board of Directors.
Support Services offers programs in: transportation, caregiver relief/respite care, personal support & homemaking, community dining, meals on wheels, supportive housing, in-home adult day care, adult day programs, outdoor maintenance, craft groups, friendly visiting, and telephone reassurance.
Support Services also offers services in home cleaning and home care supplies.
S.H. ARMSTRONG C.C. ADVISORY COUNCIL
416-392-0734
56 Woodfield Road, Toronto Ontario, M4L 2W6
This Recreation Centre has a gym and a few community rooms for programming. With access to the TDSB pool. Primary clients are school aged children 5 to 14 years. Facilities include an indoor track and fitness/weight rooms.
Drop-in programs are offered in sports and swimming, as well as registered programs in arts, fitness, sports, swimming, and children's camps.
The Centre is located a block north west of Woodbine Park.
SCARBOROUGH VILLAGE SENIORS EXECUTIVE
-couldn't find any information
SEATON VILLAGE RESIDENTS ASSOCIATION
seatonvillagetoronto@gmail.com
Seaton Village is a neighbourhood of Toronto, Ontario, bordered by Hammond St and Bloor St to the north and south, and Bathurst St and Hope St to the east and west.
The Seaton Village Resident' Association (SVRA) is a not-for-profit community organization open to all residents of Seaton Village, located in Toronto, Canada. The purpose of the Association is to improve living conditions in the Seaton Village Area and to promote and express the interests of the area residents through municipal representation.
SVRA Committee Mandates:
The mandate of the Playground Committee of the Seaton Village Residents' Association is to improve and maintain play areas in Vermont Square Park. The Playground Committee shall help the Seaton Village community raise playground issues and communicate with City of Toronto Parks staff, organize and participate in occasional playground clean-ups, participate in decision-making regarding playground improvements and maintenance and offer assistance in planning community events to take place in the playground.
The mandate of the Social Committee is to organize Community Events for the residents of Seaton Village. The Social Committee will plan, organize and publicize social events during the year that typically include, but are not limited to four annual events: Pumpkin Patch, Family Day Free Skate and Bill Bolton Arena, a social event in conjunction with the Annual General Meeting, and a Community Pot-luck/Movie night in the summer.
The mandate of the Safety and Traffic Committees is to provide a forum to discuss and understand ongoing and emerging traffic and safety concerns for residents of Seaton Village. The committee will establish opportunities for residents to express their experiences, views, concerns and preferences about traffic and safety. The committee will act as a liaison between residents and the Ward 20 City Councilor's Office, Toronto Police 14 Division, and the institutions and business within Seaton Village to create safe and effective traffic flow throughout the neighbourhood.
Park:
Development of our park, Vermont Square, will take place form 2010 to 2012 thanks to generous funding by the City of Toronto. Design of the park will be done by the residents of Seaton Village with a goal of improving our park to meet the needs of our friends and neighbours and to foster a stronger sense of community. We encourage all residents of Seaton Village to participate in the design and development of our park through the Seaton Village Residents' Association park committee, with design in 2009/10 and development in 2011/12. If you are interested in helping revitalize the park, please let us know via email and we'll be happy to include you in the upcoming design planning.
SENIOR ADULT SERVICES IN THE ANNEX
416-923-8909
341 Bloor St West, 2nd Floor, in the Senator Croll Building, Toronto Ontario
Senior Adult Services is a community service organization focused on meeting the needs of older adults, providing options to promote well-being, support independence, and enhance quality of life.
The Servies operate in three sessions per year, with thirteen to fifteen weeks of classes in each session. A session costs $53, which allows you access to all classes, except Osteoporosis Fitness, a specialized program with a separate fee of $38.
Classes include:
Tai Chi, gentle fitness, art class, Madison Pub Luncheons, Stretch 'n' Relax, Hispanic Seniors' Club, Osteo Fitness, bridge, Dancercise, people and current events, movie days, congregate dining, and social club for the less active senior.
SENIOR LINK
-the website listed doesn't work, use this one instead: http://www.caringtotheend.ca/resource.php?id=69&section=21021&zone=99
416-691-7407
info@neighbourhoodlink.org
2625 Danforth Ave, Toronto Ontairo, M4C 1L4
Hours: Monday – Friday 8am – 5pm
Serving East Toronto clients age 60 and over and adults with disabilities. Fee for service. Services include personal care, housekeeping, shopping, transportation, and snow shoveling.
SENIOR PEOPLES' RESOURCES IN NORTH TORONTO
416-481-6411
SPRINT 140 Merton St, 2nd Floor, Toronto Ontairo, M4S 1A1
SPRINT provides practical and affordable services to help older adults (55+) and adults with disabilities live at home safely and as independently as possible. We have done so successfully for over 25 years. We are a non-profit agency supported by government funding, the United Way, client-supported services and private donations. SPRINT provides services regardless of race, gender, ethnic origin, marital status, sexual orientation, citizenship or religion. Moreover, within the agency's resources available, SPRINT will not refuse services solely because of an inability to pay.
Our purpose is to help people live safely at home, encourage participation in community life; enhance the caring capacity of family, fiends and neighbours; foster strong supportive communities; and prevent premature or inappropriate institutionalization.
Our goals:
To provide comprehensive community support services and innovative health and wellness activities consistent with the needs and wishes of our clients and their caregivers
To advocate on behalf of clients and their families
To develop both community awareness of the interests of our client groups, and responsiveness to their needs
To advocate for and give leadership to the continuing development of strong community support services in our neighbourhood and the community at large
To increase community knowledge of, and involvement with, SPRINT and its services
To promote, develop, and recognize the contribution of staff
To engage the community in volunteer activities, recognize the importance of volunteer support and effectively utilize volunteer resources to enhance our programs and services
SPRINTS' services include:
Transportation, Meals on Wheels, community dining, homemaking, respite care, adult day programs, personal care, dementia homes, caregiver support, counseling, grocery shopping trips, footcare clinic, supportive housing, friendly visiting, telephone assurance.
SENIORS TAMILS' CENTRE OF ONTARIO
416-496-2897
oriolestc@yahoo.ca
5200 Finch Ave East, Suite 203, Scarborough Ontario, M1S 4Z2
STC's mission is to improve the qualityo f life for Ontario's Tamil Seniors by encouraging the involvement of all aspects of society, by keeping them informed on current issues, and by focusing on health and general demonstrations to benefit the aging population. We are a coalition of over 1,200 members. It is our responsibility to represent the concerns of our members from the large and small groups within our community. Different programs are conducted weekly andmonthly to enhance the Life Skills of this isolated senior community, enhancing their social, cultural, economic, recreational and political participation and involvement. These programs are designed to be fun and keep participants physically and mentally active.
Major Programs include:
STC social centre, tours and field trips, fun and fitness program, computer training, and friendly visiting.
To achieve our mission, our centre directs its activities towards the integration and adaptation to Canadian life of the Tamil seniors and access to agencies associated with health, social assistance and housing.
S.H. ARMSTRONG ADVISORY COUNCIL
elsienisonen@hotmail.com
56 Woodfield Road, Toronto Ontario
Advisory Council to the S.H. Armstrong Community Centre.
SHERWOOD PARK ADVISORY COMMITTEE
The Sherwood Park Advisory Committee composed of representatives from local residents' associations and other user groups, meets regularly to advise the City's Parks and Recreation Department on the management of Sherwood Park. Several native tree and shrub plantings have been undertaken by the Advisory Committee, jointly with the Department of Parks and Recreation, in areas of the Park experiencing erosion or requiring rehabilitation. These plantings involved local schools and members of local residents' associations. The Advisory Committee has developed an overall set of guidelines for the management of Sherwood Park and produces an annual work plan listing projects for joint action with Parks and Recreation. The guidelines and work plans are intended to help preserve and restore the natural environment so that Sherwood Park's educational and recreational potentials are realized and maintained.
Volunteers work in small groups at each work event. The times and tasks are very dependent on the weather, the time of year and which volunteers are coming. Our work includes:
planting flowers, grasses, shrubs, and/or trees
removal of litter/garbage
watering newly planted items
controlling exotic species
remediating storm damage to newly planted stock
adding woodchip mulch where needed
setting up and/or monitoring various events or procedures
Sherwood Park Stewardship Group
Sherwood Park - 190 Sherwood Avenue
416-487-5755
Janice Palmer
%l newwinhttp://www.trca.on.ca/get-involved/volunteer/opportunity.dot?id=69409
Sherwood Park is a 16.2 hectare urban park located almost at the centre of the new amalgamated City of Toronto. It lies in the area between Lawrence Ave. and Eglinton Ave. and between Yonge St and Bayview Ave. although actually touching only one of these streets. It is within 200m of a TTC bus stop and also has a small parking lot at the Sherwood Ave. entrance to the park plus street parking. The park has a variety of amenities for recreation but is mainly important because it has a remnant forest and steep ravine slopes. Burke Brook flows through the park and eventually joins the West Don east of Bayview Ave. The West Don joins the East Don to form the Lower Don that finally empties into Lake Ontario. We have a very active Volunteer Team and are always seeking new people. Please read the document below and call Janice Palmer (416-487-5755) to discuss what sorts of tasks interest you and what type of time schedule you have. If there is no answer, please leave a number at which you can be reached.
Being a volunteer steward at Sherwood Park
Being a steward involves a variety of actions. Many things relate to personal behaviour while using Sherwood Park. At the more organized level, it means adding your name to a list of people willing to be called when specific activities are required to help restore or maintain the ecological integrity of the Park.
Sorauren Park Advisory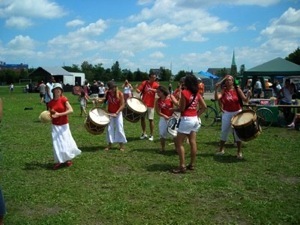 416-392-6696
http://www.soraurenpark.com/about.html
The site is maintained by the Wabash Building Society, a non-profit, volunteer-run, community-based organization dedicated to developing the City-owned property along the southern edge of the park (Wabash Avenue) into new recreational and community facilities. The new Sorauren Park Fieldhouse is just the first phase of bringing the old industrial site back to life for community use.
Sorauren Park and all its related facilities are owned by the City of Toronto. However, many volunteers and community groups are also involved in programming, maintaining and enhancing the park.
Spacing Magazine
720 Bathurst St, Suite 309
Toronto ON, M5S 2R4
416 644 1017
info@spacing.ca
Understanding the urban landscape.
Spacing is one of the most unique magazines to appear on Canadian news stands in years. The magazine uncovers the joys, obstacles and politics of Toronto's urban landscape by cutting through the cynicism that often pervades any discussion about urban issues. Spacing pushes readers to think critically about how they can shape the public spaces that surround their everyday lives.
Spacing was launched in the fall of 2003 by a group of young journalists and public space advocates who felt that Toronto needed a publication that would bring together a number of key urban issues that were not being discussed by the local media. Topics like public transit, urban design, public art, community planning, and sustainable development were brought together under one umbrella to create a forum for residents and the urban curious to discuss these pressing topics.
Check out Spacing Magazine's twitter page: http://twitter.com/#!/spacing
South Eglinton
No Information found
South Rosedale Ratepayers Association
The SRRA is one of Canada's oldest ratepayer groups and certainly one of the most active and influential. Formally incorporated in 1931, the Association is committed to providing South Rosedale's residents with a strong voice relative to the area's unique position as one of Toronto's most desirable residential communities. The Association Board and dedicated volunteers remain pro-active in functional areas which impact South Rosedale including: Green space such as trees, parks and ravines; both commercial and residential...
Rosedale Palyground - Open for Play! In the June NRRA newsletter, the playground tendering process was being finalized by the City of Toronto (City) and by late summer the project was awarded to the contractor, Pine Valley Enterprises. By late August, the playground was closed and the construction phase began. These last 3 months have been a flurry of activity, as the site went from a large pile of earth and rubble to a playground that is a unique neighbourhood gem for kids of all ages. The playground is now completed (with a few small exceptions to be tidied-up in the spring).
Milkman's Lane Restoration The Milkman's Lane reconstruction is now complete.
Starting this winter, the City will undertake restoration work on the Craigleigh Gardens Ravine slope including invasive plant removal, slope rehabilitation and informal trail closures.
For more information please visit http://www.toronto.ca/parks/projects/milkman.htm.
St Lawrence Advisory Council (St Lawrence Neighbourhood Association)
230, The Esplanade
Toronto, ON
M5A 4J6
slna@slna.ca
The SLNA is an Association of residents in the St Lawrence area of the City of Toronto and is incorporated as a non-profit Corporation; the SLNA has served the St. Lawrence neighbourhood and its 25,000 - 30,000 residents since 1982. The SLNA is an advocate for responsible development and promotes public and pedestrian safety, organises events and celebrations, and champions our neighbourhood's interests with all levels of government.
St. Lawrence is a mixed-income, ethnically diverse residential and commercial neighbourhood adjoining the Central Business District. It extends from Queen Street East south to the railway tracks and from Yonge Street east to Parliament Street.
St. Lawrence includes the ten original blocks of the Town of York. The many low-rise yellow and red brick buildings in this 19th century core lend the neighbourhood a distinctive historic character.
The part of St. Lawrence clustered around The Esplanade and constructed in the late 20th century contains a family-friendly, mixed income residential neighbourhood that combines low-rent and subsidized rental accommodation with co-ops, condominiums and individually owned homes.
St. James Park is located is the St. Lawrence area on Adelaide St E. and Jarvis St. View map - http://www.slna.ca/index.html
St Lawrence Market BIA
c/o St. Lawrence Market
92 Front Street East, Toronto, Ontario, M5E 1C4
416-410-9242
info@stlawrencemarketbia.ca
http://www.stlawrencemarketbia.ca/index.htm
The St. Lawrence Market Neighbourhood is the historic heart of Old York and is now the vibrant soul of a new city. This area of Toronto offers everything from fine dining to farmer's markets, and a lively night life enjoyed in the same historical surroundings once occupied by Toronto's founding fathers.
Located in historical Old Town Toronto the St. Lawrence Market Neighbourhood Business Improvement Area (BIA) includes theatres such as the Sony Centre, the St. Lawrence Centre for the Arts, and numerous historical properties and landmarks including the north and south St. Lawrence Markets, (host of the Saturday morning Farmers Market for 200 years).
We boast a large variety of restaurants and clubs and many fine retail stores and services. We are located (see map) east of Yonge St. and south of King St. and within easy walking distance to many hotels and tourist destinations and the financial towers. We support a summer flower and Christmas decoration program utilizing 150 Victorian lampposts throughout the neighborhood.
Parks in the BIA:
The Sculpture Garden
115 King Street East
Contemporary seasonal outdoor artwork.
Victorian Gardens
In St. James Park east of the Cathedral.
Other places of public interest:
The Cathedral Church of St. James
65 Church Street | 416-364-7865 | http://www.stjamescathedral.on.ca
The present St. James Cathedral was opened in 1853. The tower (1865) and the spire (1874) rise 305 feet above the street and house a peal of 12 change ringing bells, the only such ring of 12 in North America. Today, St. James is the cathedral for the Anglican Diocese of Toronto.
Hockey Hall of Fame
BCE Place 30 Yonge Street | 416-360-7735 | http://www.hhof.com
An entertaining and interactive celebration of the best of hockey and the home of the Stanley Cup.
St. Lawrence Hall 159 King Street East | 416-861-1793 | www.stlawrencemarket.com/hall/hall.html Built in 1850 the Hall was the city's public meeting place. Jenny Lind, the Swedish Nightingale, sang there and Tom Thumb packed the house.
The St. Lawrence Farmer's Market (North)
North St. Lawrence Market, 92 Front Street East 416-392-7130 http://www.stlawrencemarket.com/shopping/north.html
The tradition of a Saturday Farmers' Market began in Toronto on this site in 1803. Throughout the year, over 50 (and in summer, even more) Ontario growers and producers bring their seasonal produce to the Saturday Market.
The St. Lawrence Market (South)
92 Front Street East | 416-392-7120 | http://www.stlawrencemarket.com
"One of the top 25 markets in the World" - Food and Wine Magazine. This 200-year-old market offers a vast array of fresh foods and retail outlets. Join us for the farmer's market, held in the North market building on Saturday mornings, where regional farmers sell their fresh produce.
St. Clair Gardens BIA
St Clair Gardens Corn Fest 2008
1785 St. Clair Av W., Toronto, Ont. M6N 1J6
(416) 656-1200 Ext. 420
info@stclairgardens-bia.com
http://www.stclairgardens-bia.com/
The St. Clair Gardens BIA consists of one hundred and ten shops and services located along St Clair Avenue West between McRoberts and Old Weston Road. In addition to businesses we boast two elementary schools, a small store front branch of the Toronto Public Library, a community centre close by and a number of churches. The area is in close proximity to the downtown Toronto by transit.
http://www.toronto-bia.com/bias/index.php?what=details&id=32&description=St.%20Clair%20Gardens
Since its creation in 1985, the BIA has worked on a variety of beautification projects, local park improvements and special events in an effort to bring the community together to celebrate St. Clair and it's wonderful services, shops and people.
Each September we host a CornFest in the local park, St. Clair Gardens Parkette. There is a neighborhood barbecue, activities, clowns, entertainment and much more.\
St. Clair West Revitalization Community
c/o 50 Harvie Ave
Toronto M6E 4K3
(416) 656-3829
candida.paltielSPAMFILTER@sympatico.ca
http://www.torontoartsonline.org/Presenters/St.-Clair-West-Revitalization-Project-SWRC
Could not find any more info on the Revitalization Community
St Clair Avenue West Avenue Study
http://www.toronto.ca/planning/stclair_keele.htm
The St Clair Avenue West Avenue Study (Keele St to Glenholme Ave) examines the mixed-use corridor along St Clair Avenue West between Keele Street and Glenholme Avenue. The purpose of the study is to identify a vision and implementation strategy for future development along this avenue segment. This area has been designated as an Avenue in the new City of Toronto Official Plan.
The City Planning Division coordinated the study and retained the consulting firm Brook McIlroy. Both the consultant report and the staff report are now complete and can be viewed below.
St. Clair West Services for Seniors, Inc.
2562 Eglinton Ave. West
2nd Floor, Suite 202
Toronto, Ontario, M6M 1T4
tel. 416 787 2114
http://www.servicesforseniors.ca/about-us.html
St. Clair West Services for Seniors is a non-profit charitable organization which provides valuable, innovative, and caring support services to older and/or disabled adults who wish to maintain their quality of life while living in their own homes. We provide a range of services, including Adult Day Services, Case Management, Home Help, Meals on Wheels, Respite Care, Supportive Housing and Transportation. We have offered our services in the community since 1973 and we endeavour to provide these services in a variety of languages by trained staff and volunteers. Our community development focus creates opportunities to empower individuals and groups and builds sustainable, healthy communities.
Eglinton Hill Centre
A Lively Spot for Community Connections Eglinton Hill Centre is a bright, airy facility, newly built in 2009. It has a highly visible storefront location (Eglinton Hill Room), an office and reception area, a Computer Lab, and a large dividable programming space with a kitchen and pantry (Marco De Luca Room).
In November 2010, we received a new, three-year $231,900 grant from the Ontario Trillium Foundation, which is an agency of the Government of Ontario, to hire a dedicated Coordinator for the Centre, a one-year part-time Outreach Worker, and to assist with program expenses. Also, in November, the Government of Ontario awarded us Elderly Persons Centre Funding to assist with facility costs and equipment purchases. We are incredibly thankful to have received such outstanding support.
Eglinton Hill Centre is the spot to socialize and have fun. We have an ever-expanding range of programs and classes (suitable for all fitness levels and abilities) including exercise, dance, crafts and computers, among other activities. We also feature special events and outings, as well as multicultural and intergenerational activities - something for everyone.
Staying connected to health information is important in preventing illness and maintaining good health. Eglinton Hill Centre offers health-promotion workshops, clinics and forums related to your body, your nutrition and your mental health.
http://twitter.com/#!/scwss
http://www.facebook.com/pages/St-Clair-West-Services-for-Seniors/107992222606629
St. Lawrence C.R.C.
230 Esplanade M5A 4J6
416 392-1347
http://www.toronto.ca/parks/prd/facilities/complex/272/index.htm
St Lawrence Community Centre is located in the historic St Lawrence Neighbourhood of downtown Toronto. The community centre shares it's space with Market Lane Public School and the St Lawrence Community Day Care. It offer a full range of programming for families, children, adults and older adults.
The St. Lawrence C.R.C. is located on the border of David Crombie Park
St. Lawrence Neighbourhood Association
(repeat) – find under St Lawrence Advisory Council
Student Assistance in North Toronto for Seniors
(416) 481-6284
saints@saintstoronto.ca
http://www.saintstoronto.ca/allabout.html
SAINTS will find a high school student in your community who is available to lend a hand after school or on weekends.
In North Toronto, the non-profit SAINTS program is a registry of students who offer "an extra pair of hands" to help homeowners with such seasonal outdoor chores as cutting grass, shovelling snow, raking leaves, planting, pruning and exterior painting. For both apartment and house dwellers, the students also perform a range of "indoor" jobs on a year-round basis, ranging from vacuuming and tidying to clearing out those high closet shelves you've always meant to tackle. Armed with a list, students shop for food or run errands in the neighbourhood. SAINTS walk dogs, address Christmas cards, move patio furniture, and yes, we even do windows.
As a non-profit organization, SAINTS is funded by Ontario Ministry of Health, the City of Toronto, as well as by private donations.
Summerhill / Little Park
Summerhill Residents Association
16 Tacoma Avenue
Toronto, Ontario
M4T 2B2
Victor Harding: President
vharding@summerhillresidentsassociation.com
http://www.summerhillresidentsassociation.com/
The Summerhill Residents Association, incorporated is 1998, was formed in the late 1960's, making it one of the earliest in the city. Our organization consist of a board of director and street representatives which communicate with neighbours regarding issues end events A newsletter is published three to fourth times a year and delivered to all residents within the Summerhill areas.
The boundaries are Canadian Pacific Railway tracks to the south, Yonge Street to the West, David A. Balfour to the North and Rosedale ravine (Vale of Avoca) to the East.
David A. Balfour Park lies within the boundaries of Summerhill.
Summerhill Green Committee/David A. Balfour
Victor Harding: President
vharding@rogers.com
Below are links to the committee's newsletters from 2009, 2007 and 2006
%l mewwin%[[ Summer 2009 newsletter]]
http://www.summerhillresidentsassociation.com/SRA_2007_Fall.pdf
http://www.summerhillresidentsassociation.com/SRA_2006_Fall.pdf
Sunnyside Association Roncesvalles
http://www.roncesvallesvillage.ca/index.php?l=neighbourhood
Roncesvalles Village is a diverse, vibrant community, attracting people of all backgrounds.
A few projects: The Dundas Roncesvalles Peace Garden group has launched a website (http://www.dundasroncesvallespeacegarden.ca/) to promote its proposal for a new peace garden at Roncesvalles and Dundas. The garden would green and beautify the triangular space at Dundas and Roncesvalles, and commemorate the area's role in the War of 1812 and the resistance of local aboriginal warriors to the landing of the American fleet in Humber Bay. The website includes project information and updates, as well as a newsletter sign-up, donation form, and other resources.
The new streetscape features several new trees, planted in healthy growing conditions (http://roncesvallesrenewed.org/2011/09/10/growing-the-roncesvalles-tree-canopy/). Instead of ugly concrete "tree coffins" that usually kill trees within 5-10 years, the trees are protected by attractive guards and grates. Soon, Roncesvalles will boast a lush green canopy that will cool our street, absorb greenhouse gases and pollutants, and provide natural beauty.
The unsafe "two-step" sidewalk (http://roncesvallesrenewed.org/2011/09/10/growing-the-roncesvalles-tree-canopy/) has finally been levelled, and unit pavers provide an attractive surface covering the underground soil trenches that give our trees access to uncompacted soil, air and water. The new tree guards are intended as multi-use street furniture (http://roncesvallesrenewed.org/2011/07/05/tree-guard-demo-on-roncy/) that you can rest against or lock your bike to.
The TTC stops are intended to be more than just places to wait for a streetcar. They have been conceived as "outdoor living rooms," with benches, gardens, pedestrian lights, and room in some cases for displays or patios. An innovative, raised bike path allows cyclists to pass by the TTC stops without being caught in the streetcar tracks.
Sunshine Centres For Seniors
117 Bloor St. East, Box 849, Station F, Toronto, Ontario M4Y 2N7 416-924-3979 Executive Director: Jacquie Buncel, Program Director: Christa Bartlett
http://www.sunshinecentres.com/index.html
Since 1970, this community based, volunteer driven organization has been serving isolated seniors with a variety of health promotion, social and recreational opportunities at two fully accessible centres.
Serving over 1,400 culturally diverse seniors annually, it is our mission to seek out seniors who are experiencing social isolation due to poverty, physical or cognitive limitations or family/community disintegration. These seniors, whose average age is 76, are at risk for depression due to lack of stimulation and companionship. The program encourages seniors to get involved in supporting one another either as a volunteer or as a participant.
http://york.cioc.ca/record/HMT2072
Day trips out to Ward's Island for seniors looking for socialization recreation program brings warmth, companionship, stimulation and fun Activities include singalongs, fitness, line dancing, shuffleboard, craft program, barbecues, tours of the island in our two electric vehicles, etc.
Swansea Area Seniors Association
416-392-1953
This organization is a part of Swansea Town Hall - find more info below.
http://www.swanseatownhall.ca/tenants-sasa.htm
Retired and looking for something new? Why not zoom down to Swansea Town Hall and check us out. We are the Swansea Area Seniors' Association but you need not be sixty-five to become a member and join our classes.
[[#SCRC}}
Swansea C.R.C.
15 Waller Ave Toront, Ont. M6S 4Z9
416 392-6796
http://www.toronto.ca/parks/prd/facilities/complex/282/index.htm
The Swansea Community Recreation Centre and Pool has been servicing the Swansea community, in Bloor West Village for over 25 years. We cater from the new born to the older adult. Programs offered include aquafit, swim lessons, leisure and lane swimming.
The Swansea Community Recreation Centre is across the street from Rennie Park
Swansea Town Hall Community Centre
95 Lavinia Avenue, Toronto Ontario,Canada, M6S 3H
(416) 392-1954
frontdesk@swanseatownhall.ca
http://www.swanseatownhall.ca/tenants-sasa.htm
Event rentals, meeting and course space rentals, party room rentals, community events and services . . . we have it all! Swansea Town Hall opened in its present format in 1993. We are located in West Toronto near High Park, just south of Bloor Street and Windermere Avenue. The Hall hosts meeting space for a diversity of programs and services for seniors, adults, children, parents/tots and is home to a number of community groups.
Our building also houses a Toronto Public Health Dental and the Swansea Memorial Library.
The Swansea Town Hall community blog: http://www.swanseatownhall.ca/community-blog.htm
http://en.wikipedia.org/wiki/Swansea,_Toronto
Parks in Swansea:
Rennie Park, located on the east side of Rennie Terrace, south of Morningside Avenue, has four tennis courts, an artificial ice rink, and a wading pool. High Park features a full day of recreational activities including fishing, theatre performances, train rides, an animal zoo, historical exhibits, a restaurant and a myriad of fitness opportunities.